Impact Hair Salon

1330 North Broadway, Suite G
Walnut Creek, California 94596
Telephone (925) 943-7521
Salon Hours - Monday through Saturday
Please call for an appointment with
Colleen Maloney ~ Mary Maloney
Nina Besic ~ Dennis Biehl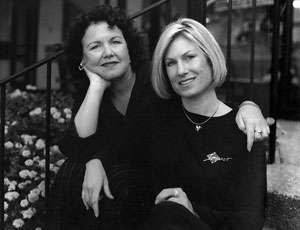 Colleen Maloney & Mary Maloney
Re-opening of Impact Salon January 27th, 2021!
Governor Newsom has once again lifted the COVID-19 Restrictions for Hair Salons
in Contra Costa County. We look forward to welcoming all of our faithful Customers,
new Customers and return Customers, January 27th, 2021,
for the Official Re-opening of Impact Salon!
We Are Here For You.
We Feel Confident About Receiving Our Guests With Masks On,
Booking Forward Safely And Following PPE Protocol Guidelines
IMPACT HAIR SALON is located in the exclusive Walnut Creek, California downtown area. Colleen and Mary Maloney founded Impact Hair Salon with a focus on providing the highest quality services in Hair Styling and Coloring for their Clients.
Impact Hair Salon was designed for both men and women who appreciate style and luxury in a comfortable environment.
The Salon features Walnut Creek's best Board Certified hair colorists and Walnut Creek's most Talented and Creative hair stylists.
Impact Hair Salon feels the key element to beautiful hair is a great experience. Walk through our door and enjoy a relaxing, professional environment where clients enjoy a relationship with all of our personable, professional Hair Stylists who make sure your every need is addressed. Impact Salon provides superior service to all of our clients.
Our highly trained, award winning, Hair Stylists specialize in the most advanced hair design, hair coloring, classic precision cutting, custom hair coloring, corrective color and highlights.
Impact Salon Hair Stylists bring fresh ideas and the latest techniques to their artistry.
Currently There Are 2 Stations Available
For Rental Positions
Impact Salon Now Carries 'davines' Hair Products. Sustainable Beauty for Your Hair.
'davines' Hair Products are made with Ingredients of Natural Origin.
Always Synonymous With Beauty and Sustainability.
We would be happy to make a Recommendation that is Specific to Your Needs.
Impact Hair Salon's Stylists will exceed your expectations with the haircut and styling
that you were looking for to achieve a 'Personal Look' you will love!
We'll help you select the products for your hair that are Perfect for You!
Call Us Today to Schedule Your Appointment
Impact Hair Salon


Telephone (925) 943-7521
Support Small Businesses In Walnut Creek, California.
We Appreciate You Purchasing Your Hair Products From Impact Hair Salon.